Open navigation
Black PR Wire Power Profiler on Golden Brooks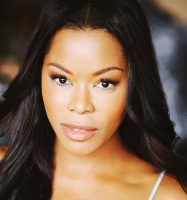 Golden Brooks is an award-winning actress and motivational speaker. A native of San Francisco, California, Brooks is multi-talented and is also a classically trained dancer. She studied and taught ballet, jazz, and modern dance. The consummate professional, Brooks studied literature and sociology and is a graduate of UC Berkeley where she majored in Media Representation of Minorities with a minor in Theater. She also earned a Master's degree from Sarah Lawrence College. 
In her early career, Brooks was active in the Rodney Theater Company. She has many television credits and has appeared on The Adventures of Pete & Pete, Promised Land, and The Jamie Foxx Show. Brooks also appeared in a number of films, like Hell's Kitchen, Timecode, and Impostor. From 1998 to 2000, she starred alongside Pam Grier in the Showtime comedy series, Linc's.
Brooks is best known for her portrayal of the character Maya Wilkes on the CW sitcom Girlfriends, in which she starred alongside Tracee Ellis Ross, Persia White and Jill Marie Jones from 2000 to 2008. In 2001, she appeared in an episode of Moesha, portraying Maya Wilkes. For her performance in Girlfriends, Brooks received the BET Award for Outstanding Supporting Actress in a Comedy Series in 2004, and well as two nominations for the NAACP Image Award for Outstanding Actress in a Comedy Series in 2003 and 2008.
Brooks also won the Black Reel Awards for the 2004 film Motives, co-starring with Vivica A. Fox and Shemar Moore. She has starred in Beauty Shop (2005) and Something New (2006). In 2008, Brooks was cast as Kim Kaswell in the Lifetime comedy-drama pilot Drop Dead Diva, but later was replaced by Kate Levering. In 2011, she starred in the independent film The Inheritance. In 2012, Brooks joined the cast of Hart of Dixie in season 2 playing Ruby Jeffries, Mayor Lavon Hayes' ex-girlfriend from high school, who runs against him for mayor. In 2014, Brooks starred as one of five leads on the TV One reality series, Hollywood Divas. 
In 2015, Brooks was cast in a recurring role of Patrick Stewart's lead character's ex-wife in the Starz comedy series, Blunt Talk. In 2017, she was cast as the lead character's mother in The Darkest Minds, a young adult dystopian thriller directed by Jennifer Yuh Nelson. She also was cast in the Paramount Network drama series Yellowstone starring Kevin Costner. Later, she was cast in the series regular role on the TNT drama series I Am the Night directed by Patty Jenkins, playing mother of the lead character. Brooks received critical acclaim for her performance in I Am the Night and continues to shine today. 
Source: https://en.wikipedia.org/wiki/Golden_Brooks