Featured News
(Black PR Wire) GLOBAL - Two-time Telly Award-winning music competition and docu-series The Mic: Africa – the first interactive TV format born on the continent – has announced its winning artists for Season 2. Tanzanian emcee,&n...

(Black PR Wire) Oakland University will welcome Emmy and Golden Globe nominated actor Anthony Anderson to campus as the keynote speaker for its 30th annual Keeper of the Dream Scholarship Awards Celebration.Event Date: January 17,...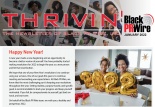 Happy 2022!
We are so grateful for the opportunity to welcome the new year with each of you.
Let's start it off right. Enjoy this free copy of Thrivin', the award-winning e-newsletter from Black PR Wire. In addition, and all month long, use the code NewYou22 for your online purchase and receive 20% off all services. It's our special way of celebrating with you.
There's POWER in the WIRE, and together, we can continue to make the difference of a lifetime. We look forward to working with you this month and all year long.
Your friends and colleagues @BlackPRWire!
Read more
View all
Power profiler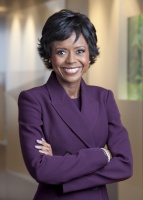 Mellody Hobson is the Co-CEO and President of Ariel Investments. She also serves as a Chairman of the Board of Trustees of the Ariel Investment Trust. Mellody is also the director of JPMorgan Chase and Quibi. In March 2021, Mellody was named Chair of the Board of Directors of Starbucks Company...
Read more
Press Releases