Featured News

(Black PR Wire) Los Angeles, CA - In late Sept. 2022, Remember Me: The Mahalia Jackson Story closed a multi-year licensing deal with Hulu and Multicom Entertainment Group in conjunction with Locomotive Entertainment (Simon Barnes and&n...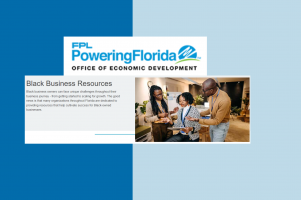 (Black PR Wire) According to the U.S. Census, Florida ranks #2 in the number of Black-owned businesses, with 250,000 in the state. But unfortunately, statistics also reveal that Black-owned businesses often find it more challenging to grow. Onl...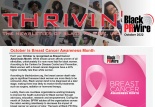 Each year, October is recognized as Breast Cancer Awareness Month. While breast cancer affects women of all ethnicities, unfortunately it is now more fatal for black women. According to the Centers for Disease Control and Prevention, Black women with a breast cancer diagnosis have a 40% higher mortality rate than white women.
Read more
View all
Power profiler
Nikki Giovanni, poet, writer, commentator, activist, and educator.Nikki Giovanni is one of one of America's most celebrated poets and one of the best-selling poets in the United States. Her work includes poetry anthologies, poetry recordings, and nonfiction essays, and covers topics ranging fr...
Read more
Press Releases