Open navigation
Black PR Wire Power Profiler on Dexter Bridgeman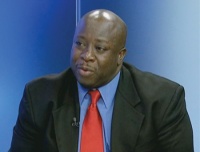 Dexter A. Bridgeman is the founder of the Black Owned Media Alliance, as well as the publisher of Legacy Magazine.
A man of many talents, Bridgeman founded The Black Owned Media Alliance (BOMA) in 2015 to address the disparity that exists in South Florida for black-owned media outlets when it comes to receiving viable economic and financial opportunities. Bridgeman founded BOMA in collaboration with Tony Lesesne, Woodie Lesesne, Jessica Garrett Modkins, Garth Reeves, Debra Toomer, Sandy Walker, and Peter Webley. The objective of BOMA is to address the disparity that exists in advertisement spending with Black Owned Media. Bridgeman believes that there must be a fair and balanced approach for the dissemination of advertising dollars to Black owned media in South Florida and that the media must work together to create awareness among the advertising community of the spending power of the Black dollar in South Florida.
Prior to founding BOMA, Bridgeman established Legacy (legacy-mag.com) in 2004, to provide news and Information to South Florida's Black Affluencers and Influencers. Legacy is a news/business publication serving South Florida's black professional community with insightful articles and information on business, careers, politics, lifestyle, culture and social commentary. The publication's mission is to be a liaison and help forge successful relationships within South Florida's professional communities. Through a distribution partnership with The Miami Herald and The Palm Beach Post, Legacy is circulated as a supplement and publishes bi-monthly.
Dexter A. Bridgeman is an icon in the Black community and is a powerful media influencer.